27 OCTOBER 2021
---
SICAM 2021 - Great success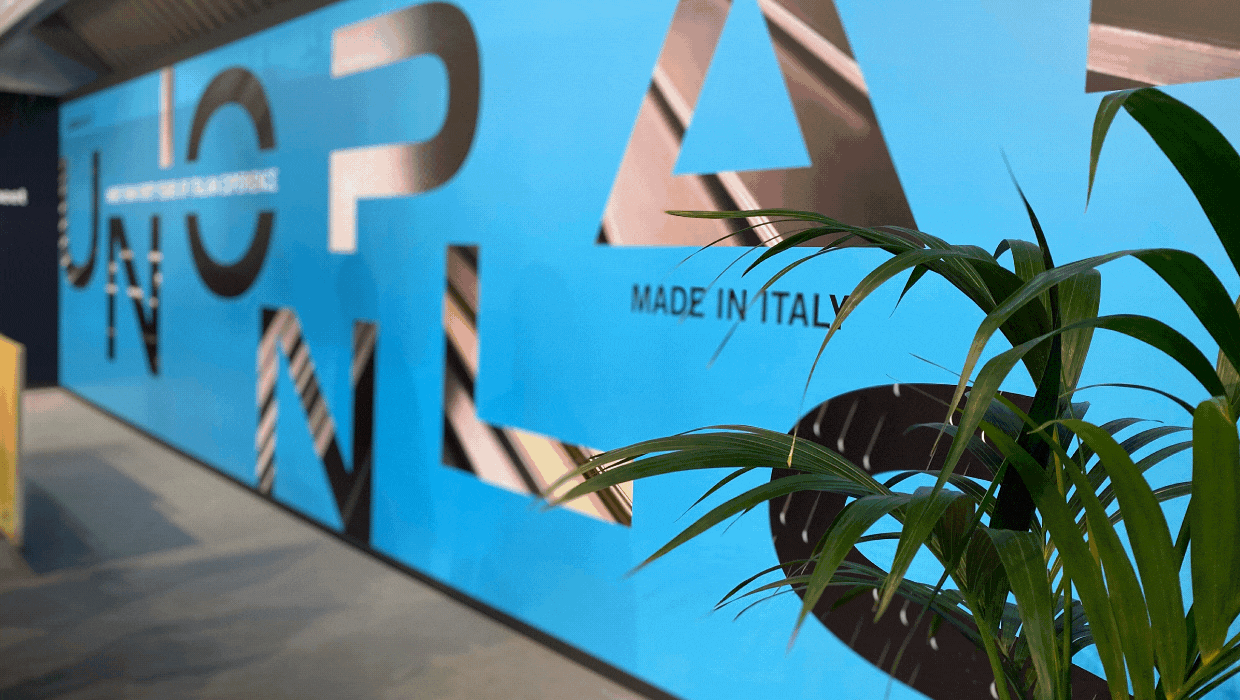 Sicam 2021 it has been a very important event, beyond all expectations. Participation of many visitors and the meeting desire, after two years, once again facing each other, have affirmed the will of the sector to restart, renew itself and innovate.

It was nice to saw and we thank you for the interest have shown for the new proposals, particularly for new "PVC GOLA", much appreciated for its characteristics:
Structure, with the particular shape that gives it solidity and strength, even on kitchen lines over 3 meters.
Aesthetic, the exclusive possibility of coordinating plinth, backsplash and "gola" with same finish.
Functionality, due to the ability to manage horizontal and vertical positions with a unique profile.
Quality, thanks to the coatings with paper, aluminium, veneer or PET that have the same or more aesthetic perception of anodized or painted aluminium.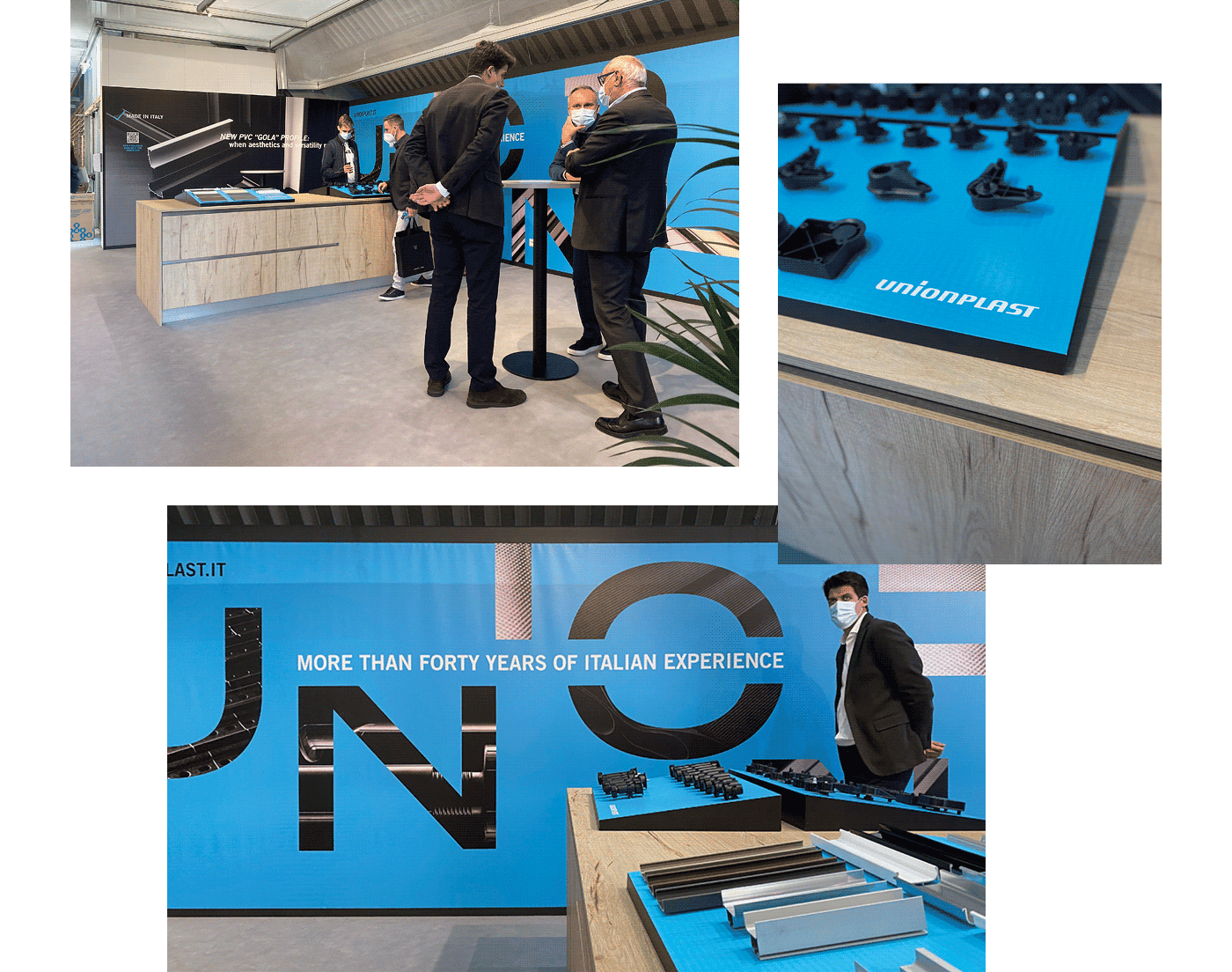 The "Gola PVC" program will be enriched in the coming months with a further step of growth, the completion of the range, through the introduction of the "corner joint". All novelties presented at SICAM'21 are already available in the catalogue, which you can download directly from our website. We also suggest you to ask our sales offices for the new colour palette, updated and enriched with the new shades of grey and metallics colours for plinths and backsplashes.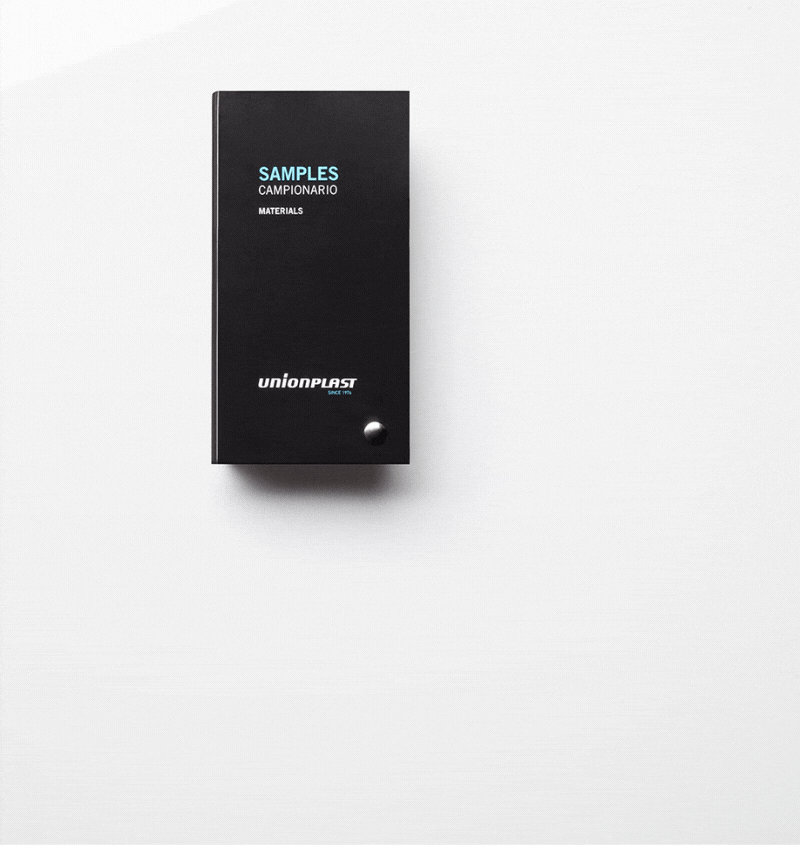 Before saying goodbye, and making an appointment at SICAM'22, we invite you to follow us and stay updated on company and product news that we are preparing for you. www.unionplast.it